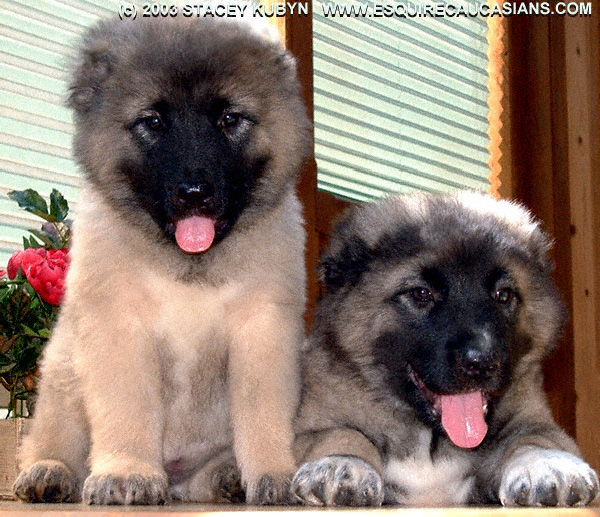 FROL-PEZ kids 9 weeks!
Views:
6887
Date:
Wed Jul 30, 2003
Filesize:
185kb
Dimensions:
600 x 517
Keywords:
FROL-PEZ kids 9 weeks!
Description:
FROL-PEZ kids 9 weeks!
Esquire Caucasians
Ch. FROL Gvidonovich iz Svetlogo Doma (Best of Breed USA 2003) x PESNYA iz Svetlogo Doma (The SONG of the Lighthouse)
Breeder: Stacey Kubyn
More photos soon!
Photo (c)2003 Stacey Kubyn
Digimarc security
This image is the property of Stacey Kubyn and may not be reproduced. Copyright enforced.