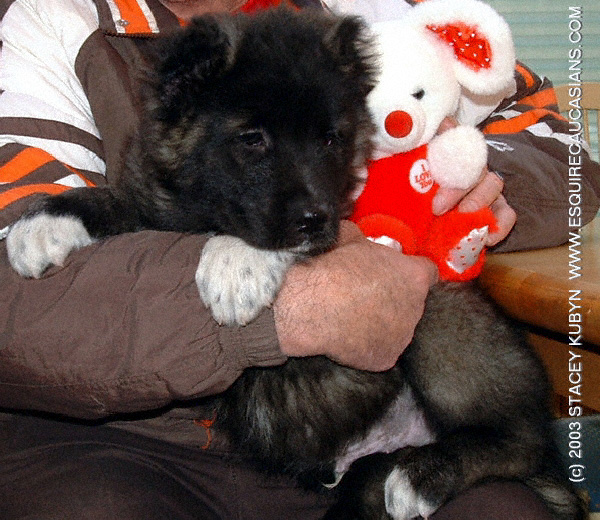 An armful at 8 weeks!
Views:
7007
Date:
Sat Jan 18, 2003
Filesize:
163kb
Dimensions:
600 x 520
Keywords:
An armful at 8 weeks!
Description:
FARAON son - 8 weeks old
(USSR) Ch FARAON KS x Russkiy Medved LADOGA
Breeder: Stacey Kubyn
Esquire Caucasians USA
(c)2003 Stacey Kubyn
Digimarc Security
This image is the property of Stacey Kubyn and may not be reproduced in any form without her express permission.