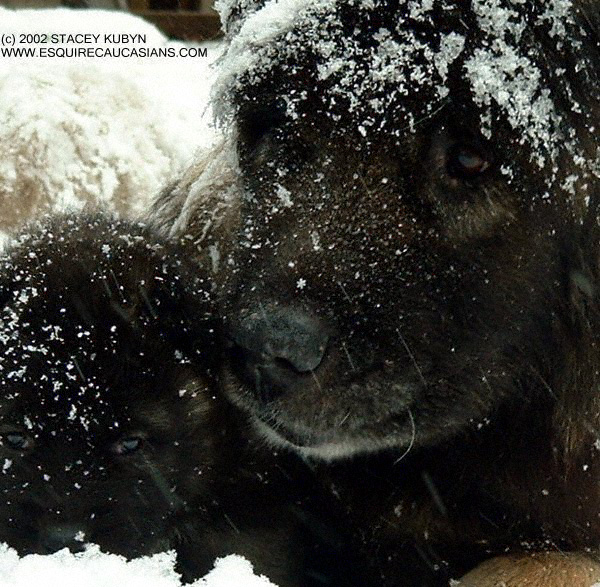 Papa: Port in a snowstorm
Views:
19841
Date:
Wed Dec 25, 2002
Filesize:
188kb
Dimensions:
600 x 587
Keywords:
Papa: Port in a snowstorm
Description:
13 1/2 year old (USSR) Ch. FARAON KS shields his 34 day old son during a snowstorm. At home at ESQUIRE Caucasians USA.
(c) 2002 Stacey Kubyn
Digimarc Security
This image may not be reproduced without express permission of Stacey Kubyn.